SailTies Groups
The modern way for sailing clubs and groups to share their sailing.
Read our FAQs.
Request a free page for your Sailing Group or Club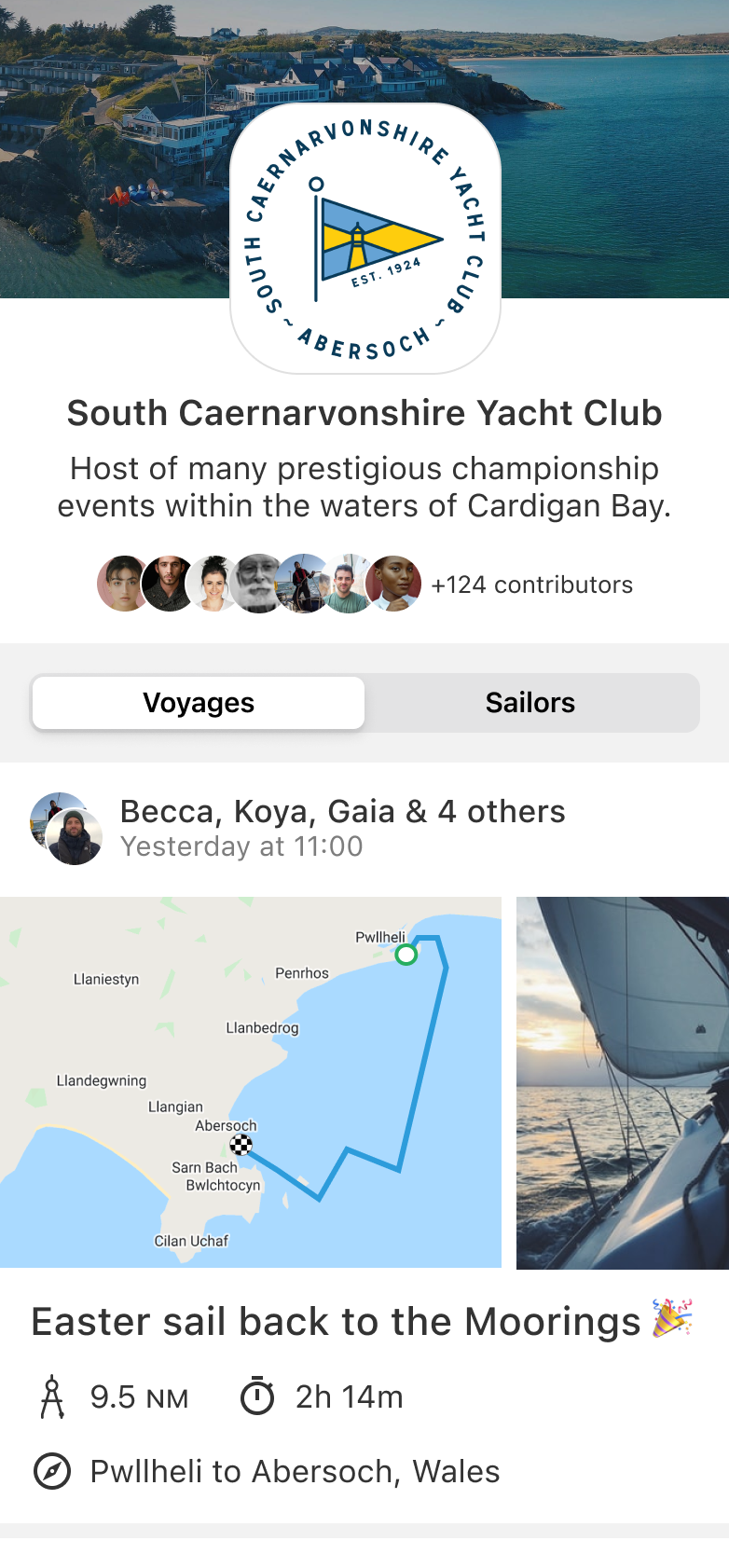 Frequently Asked Questions
A page on SailTies where you can find all of the sailing and sailors associated with a sailing group or club, in one place. See the sailing that interests you!
Any group of sailors! Sailing clubs, sailing organisations, boat owner clubs - to name a few of the groups that have already signed up.
How do I create a SailTies page for my club / group / sailing school?
Just fill out the form below and we will set up your free page for you.
How do members add voyages to a group's page?
It's easy! SailTies users can now tag a group when they publish a voyage. The voyage and sailor will then appear on the group page and the group's stats (e.g. Nautical Miles) will be updated.
How do I add existing voyages to a group?
Open one of your voyages on SailTies, scroll to the bottom of the screen to find the 'Add to Group' button.
How much will SailTies cost for my group and its members?
Nothing! SailTies is free for groups and sailors.
Still have questions?
Thank you for getting this far and sorry you haven't found an answer. We would love to chat with you about how SailTies can help your sailing group.
Please fill out our short contact form and Tom or Chris will be in touch shortly!