← All Posts
Keeping a Captain's Log
Apr 19, 2023 • Written by Chris Jacobs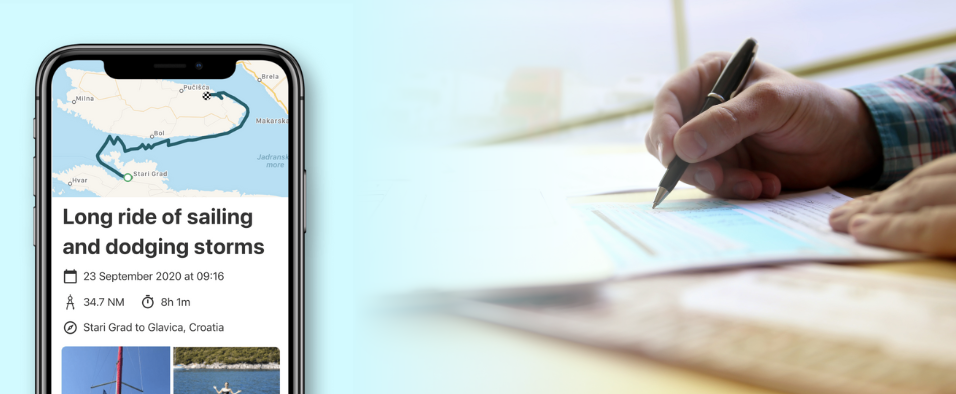 Keeping track of your travels and adventures is a great way to remember the places you've been, the people you've met and the things that happened along the way.
A ship's log, also known as a captain's log or voyage log, is used to record information about the vessel, navigation, and virtually anything else related to boating. Information such as sailing plans, GPS coordinates, ship sightings, and weather are often recorded in the captain's log.
Things that should be included in your captain's log:
Date.
Names of vessel, MMSI Number & Call Sign.
Who's on board.
Time of each log entry (this may be local time, ship's time or UT - and should be specific)
Departure Port / Destination Port & associated HW & LW times and heights.
Water Log (the 'milometer')
Water Speed (log speed)
Commercial captains have been required to keep logs for decades, so the practice is nothing new in the maritime world. A log book is traditionally a medium-sized bound book or binder stocked at most marine stores and chandleries however more and more sailors today are using digital log books.

Digital logs allow you to record your entire voyage at the tap of a button, add notes and photos and share your voyage with everyone on board. Modern logbook apps like SailTies use satellites rather than mobile signal for accurate positioning, can work independently of your onboard electrics in case of electrical failure and are able to run offline when your phone or smartwatch has low battery so even long voyages can be accurately tracked.
Want to start a ship's logbook? SailTies is available for free from the App Store and Google Play